Come with us to stretch your brains, develop imagination, expand your vocabulary and connect the context to fulfil the main aim.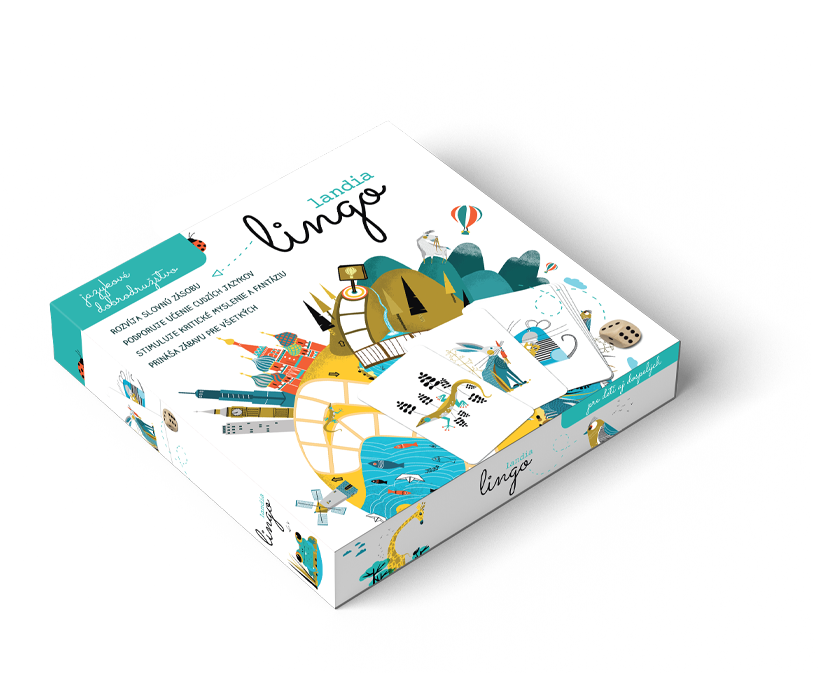 Lingolandia is a board game intended for the players of all ages who expect something more from a game.
Based on natural competitiveness, players will improve their spelling skill and the awareness of the first letter of each word used. They expand their vocabulary not only in their mother tongue, but also in a foreign language and learn to logically combine all the knowledge they have ever learned, too.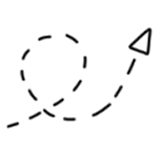 vocabulary of the children and the adults. It is intended for everyone from 3 years.
a learning process of the foreign languages and expands the language skills.
and imagination are stimulated during the game.
for the players of all ages.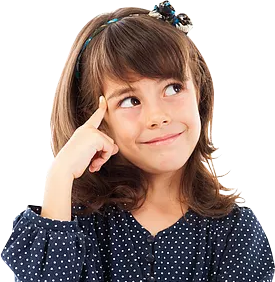 Lingolandia is made of natural materials. We use cotton, paper and wood. The cover and playing surface are made of recycled cardboard, the stones with the alphabet are made of the beech wood and the bag is made of cotton. Our colours are certified and suitable for the children.
We are two women from Slovakia – mothers living at opposite ends of the Europe, who met up to put their heads together and bring the children the game that was missing here. Anka, the teacher's daughter, took care of the main concept and the rules, and Nina gave the whole idea a visual appearance.
And that is how Lingolandia was created – it is a modern picture-letter game that helps to expand the vocabulary not only in Slovak, but also in any foreign language and especially it allows the whole family to practise the verbal and visual skills in a very funny way.
A board game is intended for the players of all ages who expect something more from a game.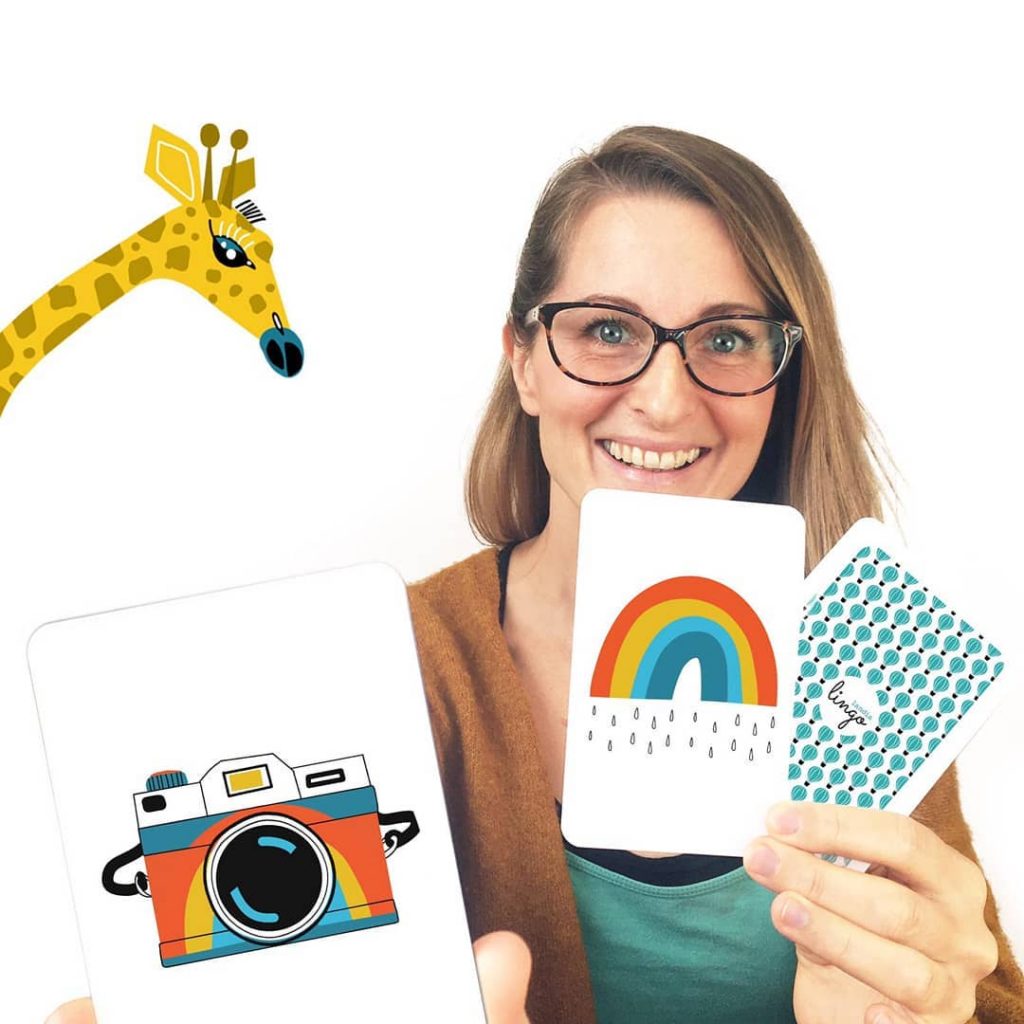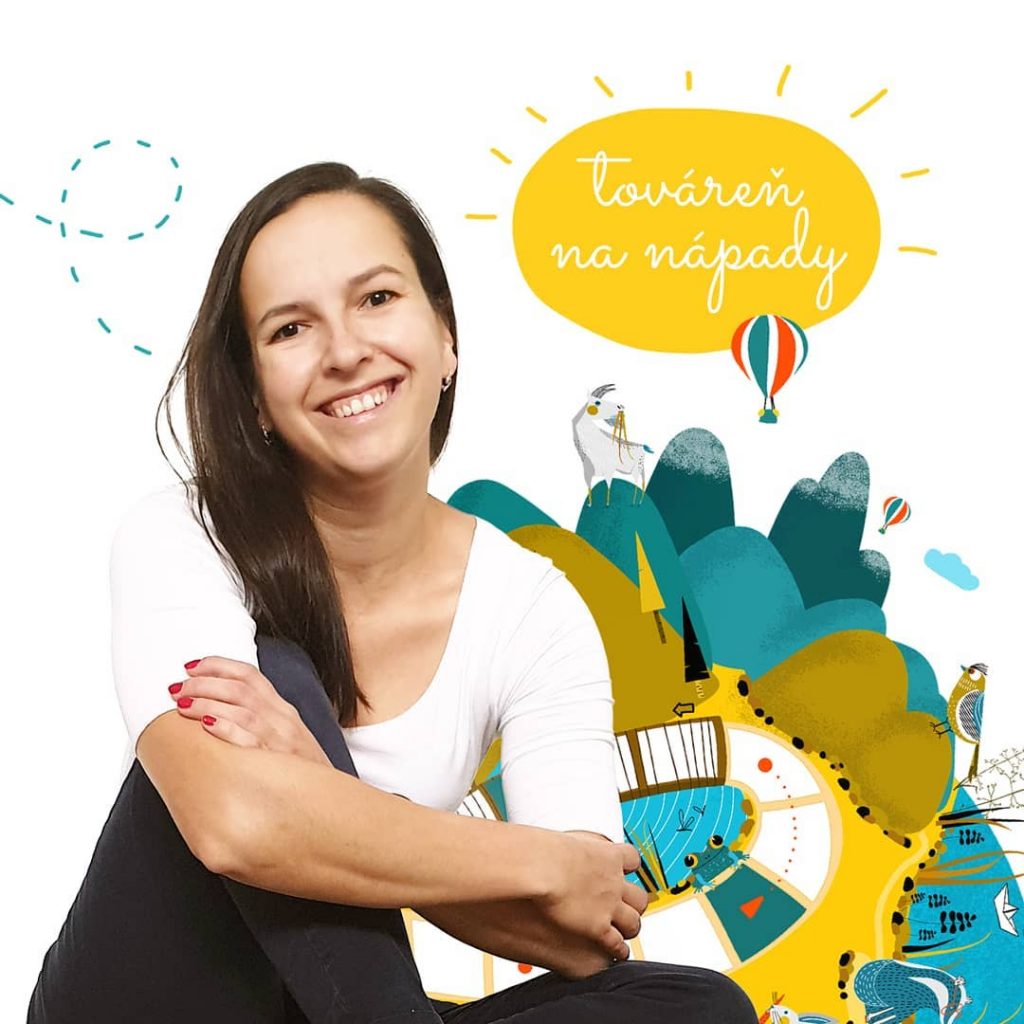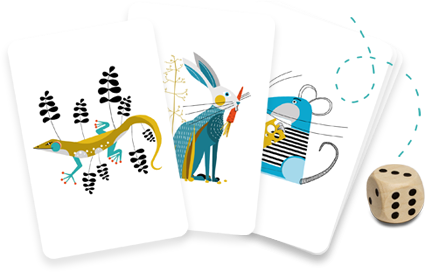 In Lingolandia there is not just one correct solution. Therefore, each game is an original adventure and an experience.
Lingolandia is suitable for you:
Lingolandia is not suitable for you: